March? That's ridiculous. I've done so much since March. Especially since me and my friend Bea are going to be in the local Craft show in December. That means a lot of pictures and such.
Things I've made?
~ Armwarmers
~ Scarves
~ Hats
~ Purses
~ Slippers
~ Pumpkins
~ Dinosaurs
~ Gir Toy
~ Octopus
~ Elephant
~ Shawl
~ Legwarmers
~ Music Holder
Wow, that's actually a lot when you list it like that.
Time for the heavy images. Maybe a story behind the project.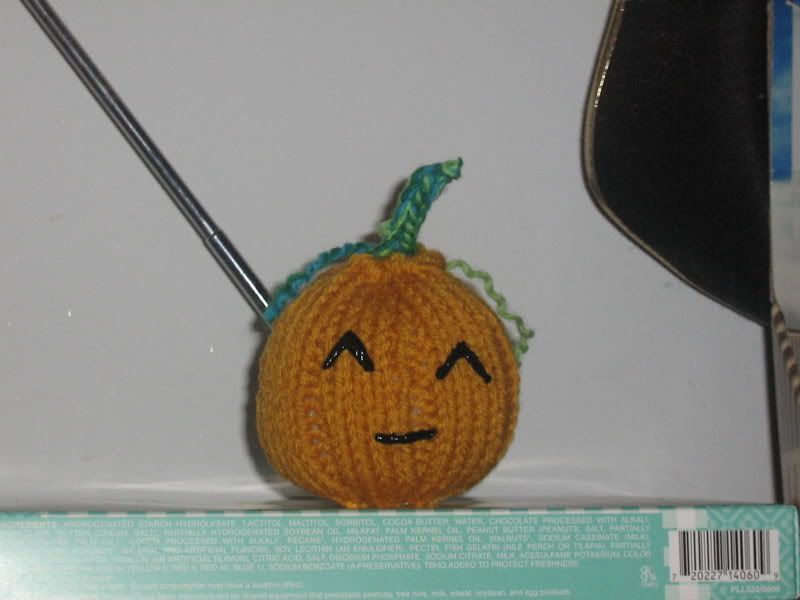 I made a itty bitty pumpkin patch and gave them out to my friends for Halloween! They really loved them!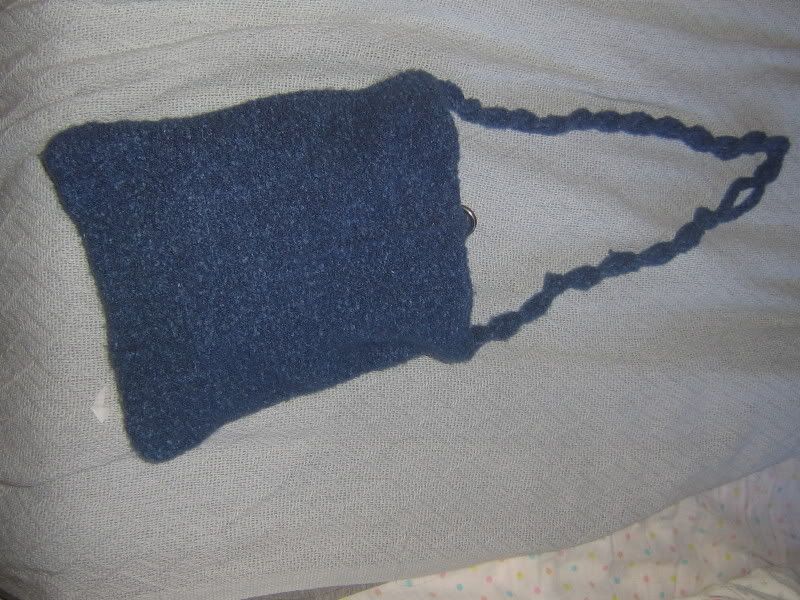 I really love this purse. I made it on a whim. I just cast on a bunch of stitches, and knitted and purled. the great thing was right in the middle of the purse i knitted when i was supposed to purl. so i stopped after i realized it and in the end it made a cool line that went half way down the purse. I gave it to my friend as a gift.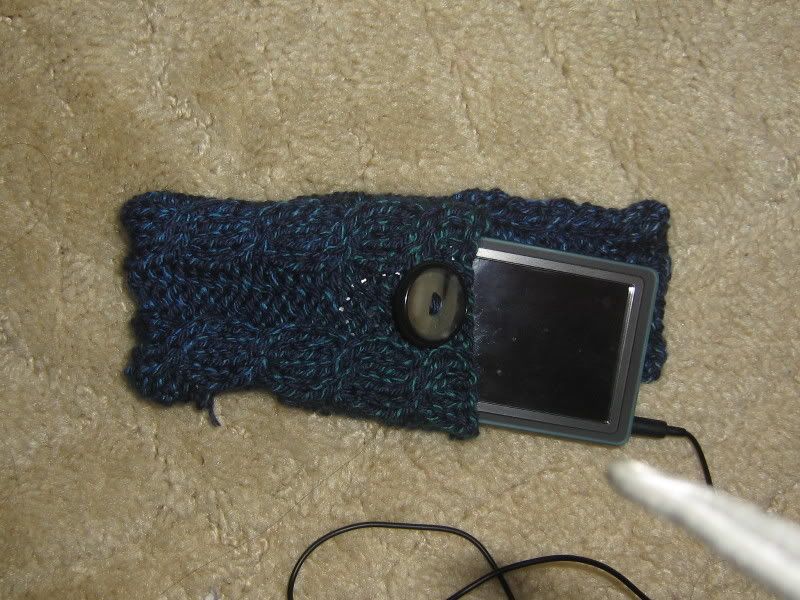 Just a cozy for my Zune. I also made this on a whim. I did a 4x1 rib and cable with a big button.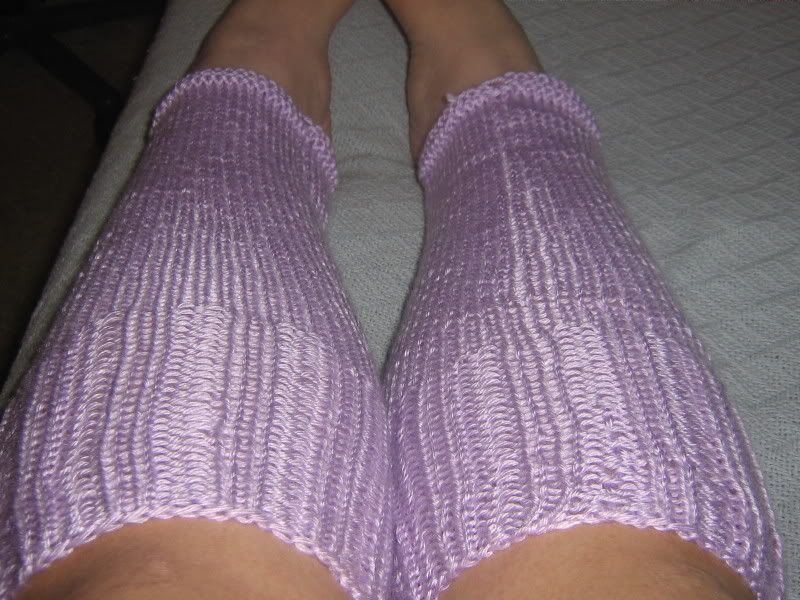 Legwarmers from Stitch n' Bitch. Nothing too fancy.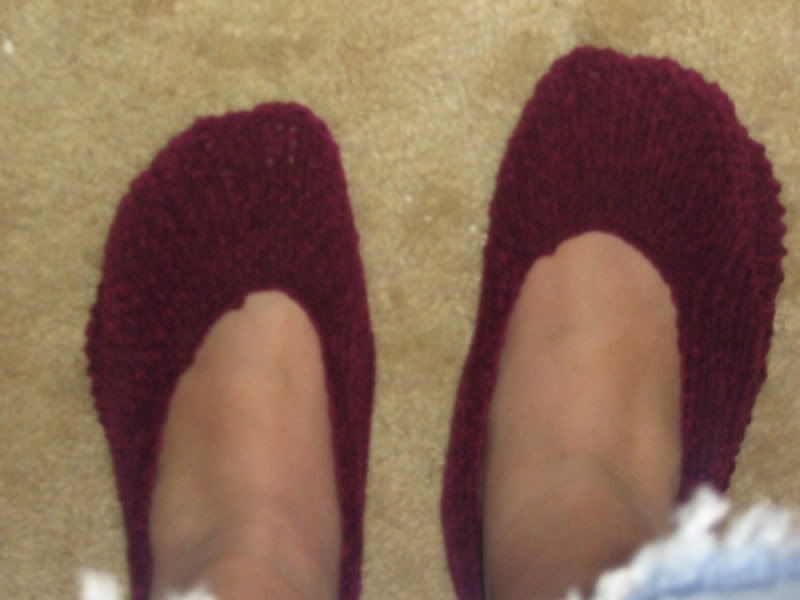 Some basic slippers I made for one of my close friend's mommy. Very soft. Lion Suede.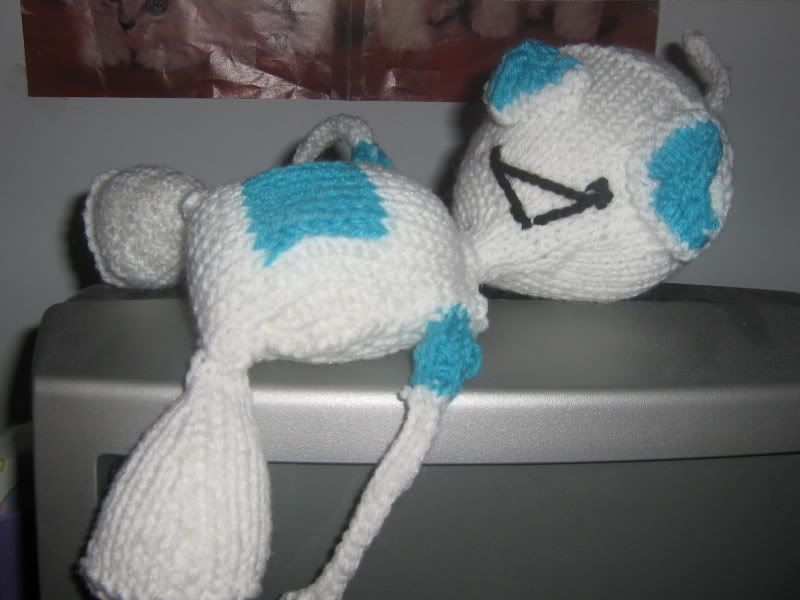 Gir being lazy on our tv.
A dino I made for my friend's birthday!
I'm going to post some things that my friend and her mom made. They're really amazing!
Some cell phone charms made w/beads origami and shells.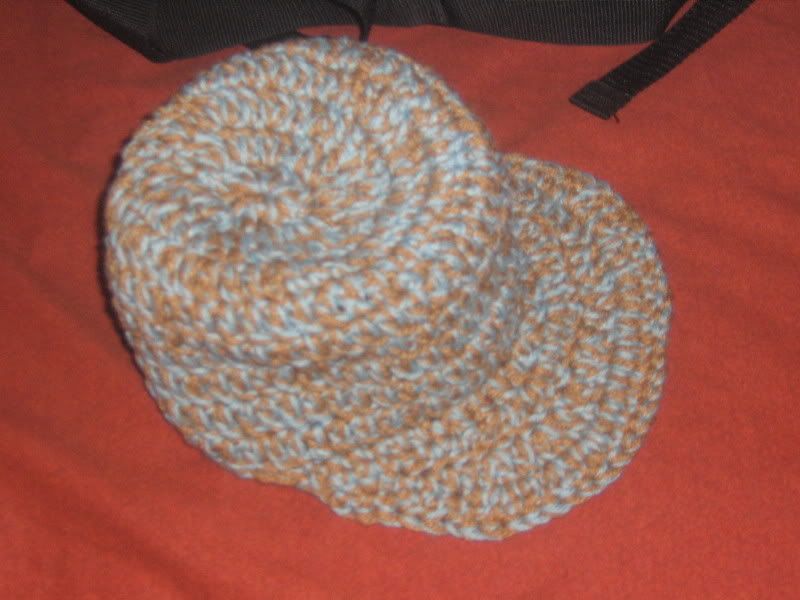 A hat my friend's mom made, along with another one.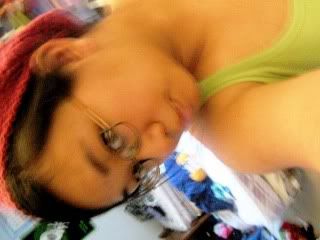 I actually really like this one, it's really comfy!
Ahh, that's enough for now, I should get rest and get better[sick]
peace out girl scout